[Inspiration]
This track was inspired by a mini road rage incident that occured on Friday when I was taking the family to the local swimming complex.
The car park only has a single entrance/exit, you go in, if it's full, you do a 3-point turn and hope to get a spot on the way back out. I got in (with several cars already coming in behind me looking for a spot as well) almost got to the dead end and saw that a guy on a motorbike was about to leave (still standing next to it, but putting helmet on etc. So rather than just sitting there impatiently, I figured I'd go to the end, use the "keep clear" spot to make the 3-point turn, by then, he should be leaving. Perfect timing, except a 4WD that was 3 cars behind me in the "queue" did exactly what I didn't want to do, basically running the guy on the bike over as he tried to leave, obviously sliding straight into my spot as he was leaving. I gave a nice enough "Ummm, what?" Hand gesture, then thought eh, karma (literally said out loud to my wife) drove a few car lengths back towards the now exit, oh hooray. Someone else is leaving! No one in front of me, it's mine. This time, after having my indicator on for a SECOND time to say "yeah, I'm still trying to find a spot, I'm not LEAVING" I give the person in the car room to back out and of course, a car that has JUST come in has it's indicator on and is angled in a way that barely gave the car leaving room to, well, leave. What did I do? Considering this happened less than a minute after my first spot was stolen, I put my foot down, blocked off the person trying to push in, and took my time correcting myself as I backed into the spot right in front of them. "I" got beeped at. "I" got the middle finger. So. This song was born. Apparently I didn't scream enough last week, this one's for you.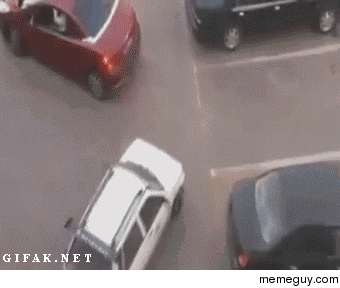 [Now for the actual song details!]
Intro - Actually me, inspired by Primus (Jerry Was A Race Car Driver) and countless Eminem skit tracks
Overall song. Pennywise/Suicidal Tendencies crazy punk rock, epic. Double tracked guitars this time, a better mix overall than last week, more time spent, more EQ and tools used in the box on individual things. Sick riffs. Drums are more front and centre. And, my first go at "story telling" lyrics.
[LYRICS!]
This song, is dedicated to the lady... who flipped me off... in the car park.
You know when you line up at a restaurant? And there's other people waiting for a table?
And then you come in behind these other people and then they get shown to a table? You don't get to take their table.
No.
It's called... a queue system, you line up, like everybody else, you're not special, you're just... a b!tch.
A stupid [email protected] b!tch.
Ugh... now you've done it.
I'M NOT THE A$$HOLE
YOU'RE THE [email protected] A$$HOLE
I'M NOT THE A$$HOLE
YOU'RE THE [email protected] A$$HOLE
I'M NOT THE A$$HOLE
YOU'RE THE [email protected] A$$HOLE
I'M NOT THE A$$HOLE
YOU'RE THE [email protected] A$$HOLE
She looked kind of cute when she was flipping the bird,
Just like my dad when he's breaking a turd.
I'M NOT THE A$$HOLE
YOU'RE THE [email protected] A$$HOLE
I'M NOT THE A$$HOLE
YOU'RE THE [email protected] A$$HOLE
I'M NOT THE A$$HOLE
YOU'RE THE [email protected] A$$HOLE
I'M NOT THE A$$HOLE
YOU'RE THE [email protected] A$$HOLE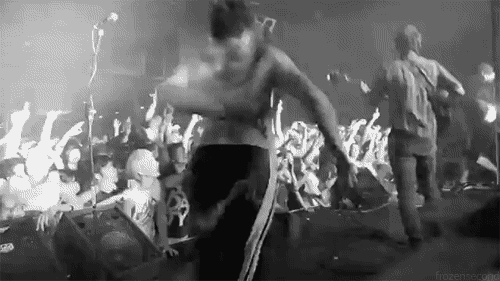 Oh and enjoy the little outro skit from a video my brother sent me while he was walking his dog this afternoon lol