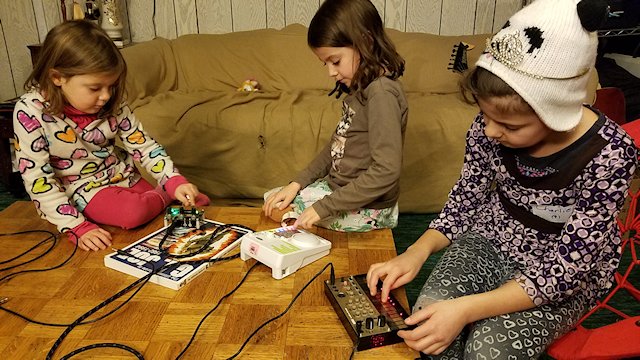 Charlie: Korg Volca Keys
Josie: Mattel U-Create Music
Phoebe: Bleep Labs Nebulophone
Charlie thinks it's an improvement from last week.
Josie is proud of what they've done.
Phoebe thinks it's super great. The team is great. She also didn't like playing the little synthesizer.
Charlie learned about envelope attack, detuned oscillators and shifting through octaves.
Josie learned the joys of controlling patterns and applying filters to them.
Phoebe learned not to yank on the stylus wire too hard.