This week I've been trying to manage lots of small things that were posponed or forgotten in life, while struggling to find some inspiration. Pretty busy, it was really hard to come with at least a half-baked idea.
I made the decision of letting go some gear I've got and stick with the software route. It's not a philosophycal decision to me - no "warm of hardware vs coldness of the screen" - simply a lot of space and time constrains. I'd prefer to have less equipment and concentrate on mastering certain techniques.
And that's how I arrived to the excellent tracker/modular SunVox, an amazing small yet incredibly powerful software that you all should try if you have a moment. I built this one just to grab the basic concepts and, though the structure is quite poor, i was happy with it as a proof of concept, more less.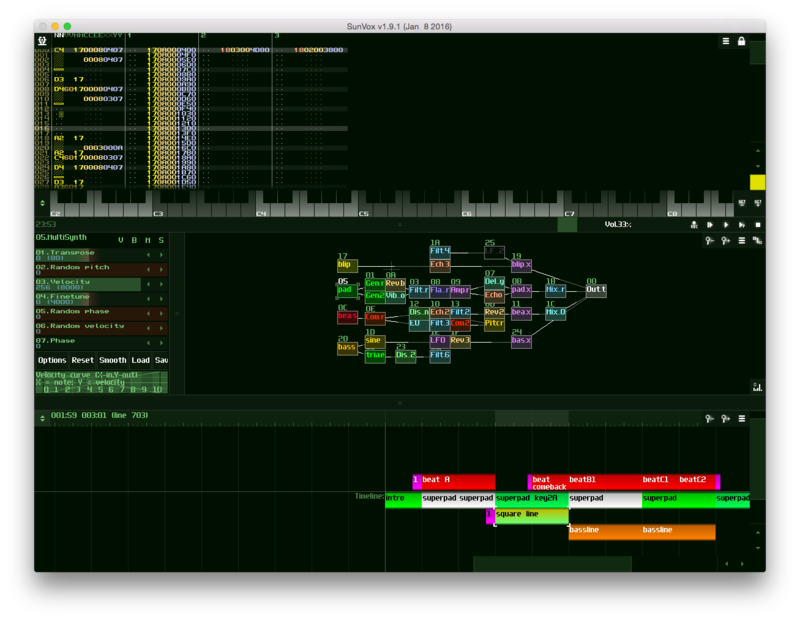 Made all my final mastering in Ableton Live 9, where I added some ambience and a few filter sweeps here and there. There are certanly mistakes but I took it as a proof of what the program could do. I will continue working with it, for sure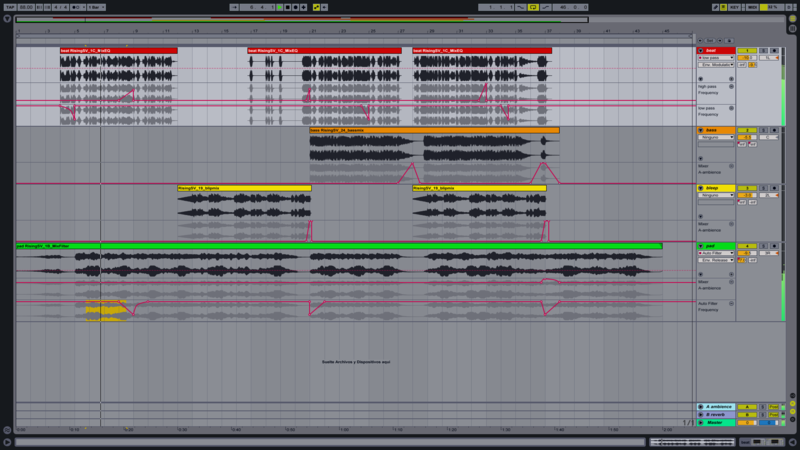 Any other SunVox users out there? Please share the love and have a great week !!!