Rotating deck
By laguna on September 18, 2016 8:33 pm
Continuing with this series of "spaced out" tracks I brought you the part when our astronaut has to cross a huge rotating deck with artificial gravity on the edges. Floating jumps, magnetic boots and the like...
I tried to build some kind of "dizziness/rotating world" feeling on this. Doepfer modular, Novation mininova and the Ableton mallet synth generator.
Very simple again, just three tracks and effects. The fourth track you see in the arrangement it's just MIDI sequences.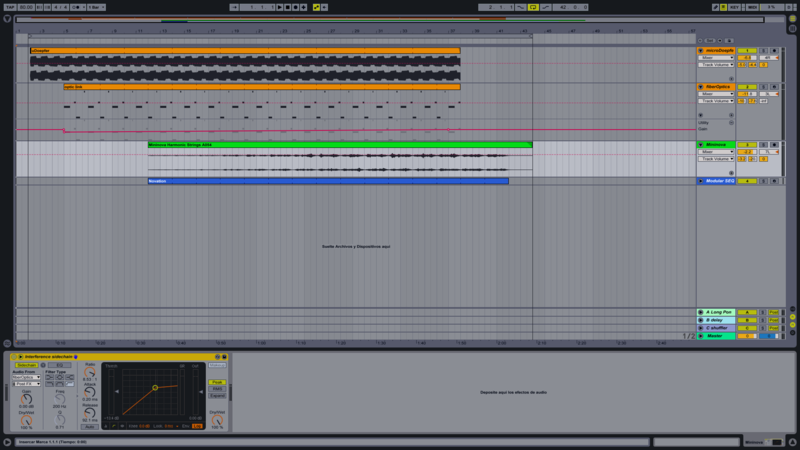 Hope you're enjoying this mini science-fiction trip

I'm at last back home and hoping to catch up with your music very soon. Thank you everybody for listening, have a great week!