Broke dancing
By laguna on April 10, 2016 11:58 pm
Uploaded at the last minute, as usual. This week I really had to struggle with a severe lack of time and sleep. I REALLY need to be sleeping right now instead of doing track but I guess you all know the drill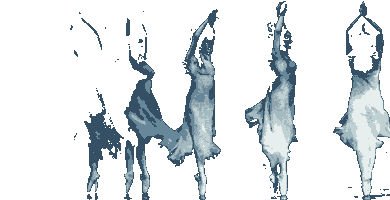 Small beat driven thingie built onto some James Brown chops heavily glitched and chopped by hand on an 22.050 kHz Akai s20 sampler. That beige box was long gone but sounded good, and I found some small loops and rebuilt this on my beloved Ableton.
The end "synth" is a simple stance of Analog though the vocoder, modulated by the drums. Quick mix and irresponsable mastering

A voice in the breaks says "keep dancing", but I kept hearing "break/glitch dancing" after so many loopings, so I gave it that misspelled title. Love to everyone of you out there, and I hope you've got a great week. I tried to make this sound fat enough for ya!