Hi ! Here is a chiptune song about ice cream.
And the pixel art animation i made for it :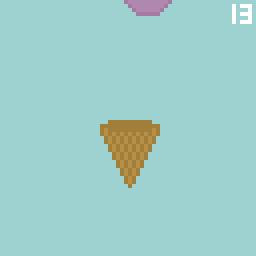 This is a song I made for the soundtrack of a game I made this week for Game Boy Jam #8


If you're curious, you can play the game here : https://grizzly-games.itch.io/ice-cream-4ever
- and the full soundtrack is here (4 chiptune tracks) : http://grizzlygames.bandcamp.com/album/ice-cream-4ever
Feel free to tell me what you think of all of this !