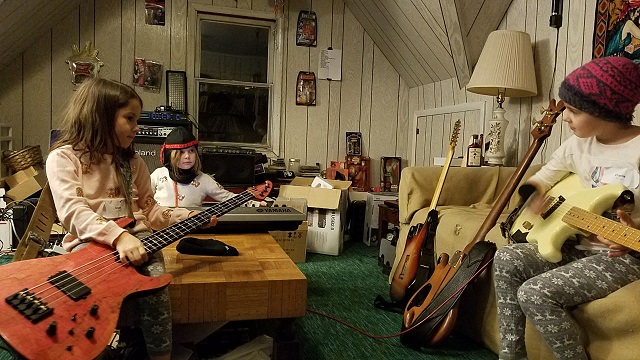 Phoebe, Age 4.91666: Yamaha MM6
Josie, Age 7.1666: Bass w/Boss ODB-3
Charlie, Age 9.1666: Guitar w/ Zoom Multistomp (bit crusher), Donner Yellow Fall delay, Danelectro Cool Cat tremolo
Charlie said this song made her feel triangles (because of the tremolo).
Josie said this made her feel calm (because it took her mind of having to go pee).
Josie's favorite part of this was scratching the pick on the bass strings.
Phoebe declined to comment.