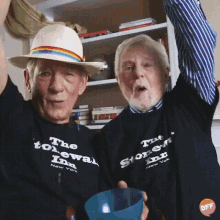 WELCOME BACK!
Exciting news, I have a new album and you should listen to it and check out some of the cool merchandise I made for it!
http://orangedrink.bandcamp.com
I had a great year last year, with the album release, getting more involved in my music scene and playing shows and making new friends. My depression and loneliness are a lot better as a result. I feel like I'm starting to have a real life and I could actually, almost, maybe-sorta, probably have a music career

This track features: Fender Jazzmaster, Elektron Digitakt, GameBoy Advance SP running mGB, ProCo RAT distortion pedal, Electro-Harmonix 22500 Looper Pedal, vocals through a Electro-Harmonix Holy Grail reverb pedal.
Time spent: 1:30 on day one, writing and figuring out how to operate mGB via the Digitakt. Then 2:15 on day two, arranging, recording vocals and distorted guitar, mixing and mastering. Clean guitar was recorded onto the looper pedal.
Well, I look forward to hearing from everyone. Can't wait for another year of agony with you all

Don't forget, I'm always up for constructive criticism!
Lyrics:
I keep waiting for something that never comes.