This whole week I've had family visiting, so NO TIME for music whatsoever. That being said, tomorrow I'll be going back to work, so in my incoming commute trip I was hearing some 90's rave anthems, and wanted to take some of those sounds outside the "party all night" context.
In particular, the main pad sound comes from here (ahh, those tracks from my childhood) though this is the remix I've used, but you could make a rough idea of what tracks I've been banging in my car this afternoon

So when I get to my "worktime" home, and starting roughly 3 hours before the deadline, that's what I've accomplished. I know it's not very creative and quite monotonous indeed. I had a lot of other elements in my head, but I think it should wait 'till I have some time for a proper rework.
Those nineties pads are super cool IMHO. The drum break is me lousily playing a real drum set. Thanks to Ableton and its audio warp technology you could be listening to it, because my original timing sucks big time.
Here's my (poorly imagined) arrangement. 4 tracks, 3 FX sends. I hope to make it better next time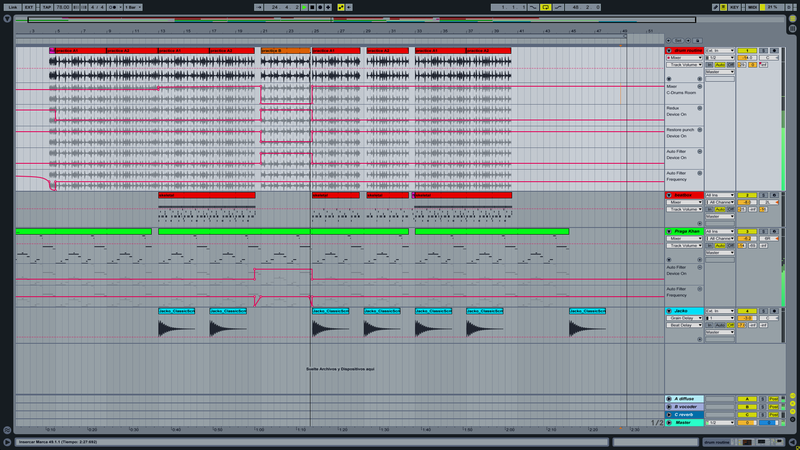 In the meantime, I'll sure be banging your tracks really loud

P.S.: Not really the mix I used (this one's weaker) but this one had the pads