Perfect crunch
By laguna on March 14, 2016 12:01 am
First of all: thanks to Little Scale and everybody at WB for being there! I had some problems uploading and they were there to kindly help us. Thanks guys for running this wonderful site so smoothly

So this one's a little squetchy, maybe. It's been a really busy week at work and I didn't had much time, so although I created the basic structure early in the week, just gave the final touches on Sunday evening.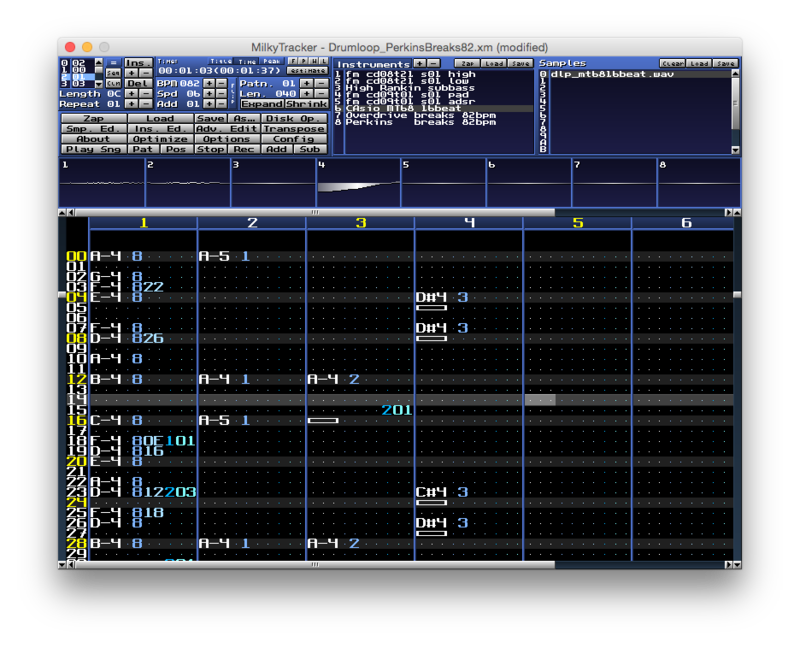 Basic boom bap built in Milkytracker, a Fast Tracker clone. I'm lately rediscovering my old sample library from back in the day, so I'm chopping some late nineties beats and give them some mixing experience. I really tried to work most of the track in that quite limited tracker and reserve Ableton just for mixing and mastering, though in the end I couldn't depart from some missed automation

I've been in the quest for "that crunchy 90's sound". Tried both hardware and software, and I think it's perfectly possible to recreate that feeling without using my (otherwise beloved) Akai and E-MU samplers. I'd love to know what do you think about the sound.
Thanks for listening and I'd love to catch up with so many good songs you're releasing