Mind over MIDI
By laguna on January 31, 2016 11:48 pm
This one is a personal achievement: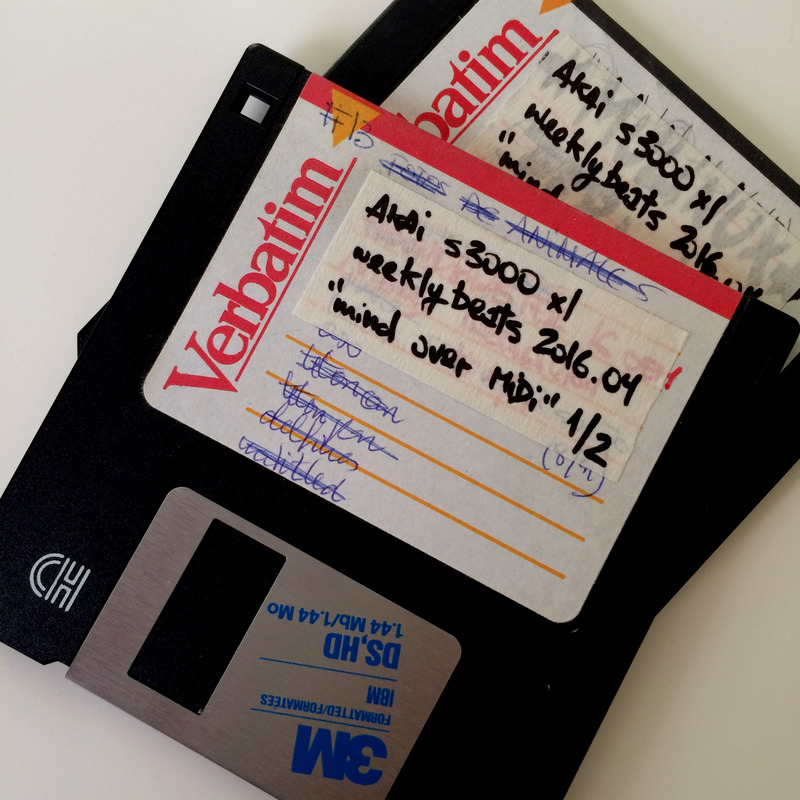 Just hardware, MIDI sequenced. Only one Akai s3000xl. No effects. No additional post-processing.
Recorded on Ableton Live and normalized. Total size of the Ableton MIDI project is 78 kb.
Early sketches of the track and the main PO12 drum loop were sequenced on Seq42 for Linux, compiled manually and exported to Live once the project became too complex.
- The electronic beat is built using a Teenage Engineering PO12 kit sampling individual hits from Youtube's TEng sneak peak presentation (it seems like a fun toy but I rather prefer to sample those limited fixed sounds and twist them).
- Chord is from less than a second of Youtube's GStorm synth channel Roland JX3P demo. Wave was looped and the movement is given using filter, pan and amplitude envelopes.
- the bass is the pure default Akai sine wave.
- Speech belongs to the now public domain Amiga Format coverdisk tapes, teaching how to "Get The Most Of (Commodore Amiga's) Music X", a MIDI sequencing software from the late eighties.
I hope you like it. It means a lot to me to be able to build a complete track without using any further tricks. I was often tempted to dump those early sketches and use "modern" tools, but struggled for almost four days with it. Finished less that two hours before the deadline.
I wish to post a small video of my sampler "performing", but it's really late and I MUST go to sleep and get some rest, because tomorrow duty calls. If you don't see the video yet, please check this again in a day or so.
Wish you all the best!!!