Weeklybeats is a 52 week long music project in which artists compose and publicly release 1 song a week for the entire year.
Starting January 1st 2018 GMT each participant will upload one finished composition per week. Any style of music or selection of instruments are welcomed and encouraged. Sign up or Login to get started or check our FAQ for any help or questions you may have.
Mainstream
By laguna on May 22, 2016 11:54 pm
Hello Everybody! Finally catching up with the listening, commenting and downloading here in WB. Also, I'm home again, rediscovering my own equipment.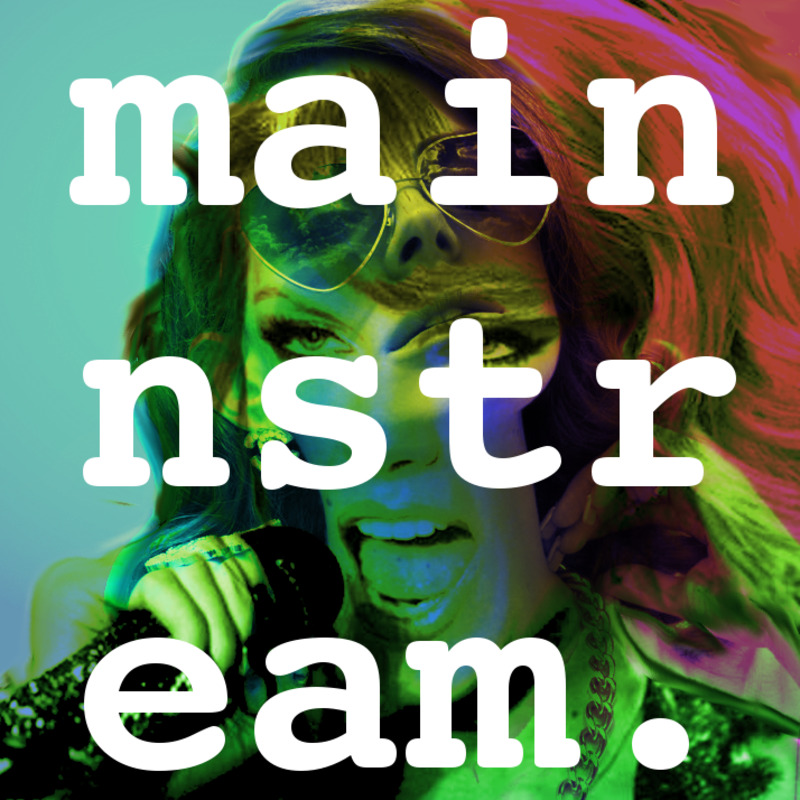 I created this oversaturated artwork (I still suck at Gimp!) to acknowledge my sources. This time I didn't went for the sixties/seventies route. Instead, I thought I should try taking something not so obvious (from the average beat maker/hip hop head point of view, I mean), so I constructed my beat with the first bar of Taylor Swift's "shake it off" and the first sung bar of Lana del Rey's "born to die": two huge global hits instead of obscure breaks... Did I manage to stay original? I don't sincerely know, but I hope so... You tell me!
My intention wasn't make any kind of mashup or "modern reference"/"social commentary". I just simply wanted to find some cool drums and vocals without going the classic Motown route, which I truly love anyway. I was wondering if my 16 y/o self would sample

Here you have the originals, two (excellent) songs that you probably have heard a million times by now:
Everything was assembled in Ableton Live 9 Suite with the help of my faithful Novation Mininova, starting from scratch at Saturday morning. I think the voices are the most obvious element and I think they're pretty recognizable but, as usual, it's difficult to judge after diggin' and mixing.
As always, I'd appreciate your comments on it. Please take care and have an amazing week!