This track came unexpected, uninvited but most welcome on Sunday night. I stumbled upon a bass riff that led the whole track to write itself (ok, most of it, I did have to do editing, removing some parts, adding others and choosing appropriate samples to spice it). It's a mix of gothic horror, disco terror and random acoustic guitars.
The OST of Hellsing, a Japanese anime of the early 2000s definitely had something to do with the bass riff and trying to get keyboard lines that work with it. Undeads, big guns, absurdity and a vampire that hunts down nazis - that is just the right mix to unplug the brain and enjoy some animation.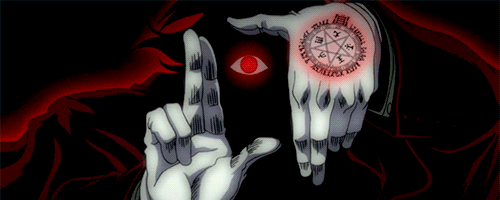 I'm happy I got the bass to sound better this week, I recorded this time in passive before applying distortion and interestingly it sounds bigger. Also a good high pass on the bass (thanks @onezero !) to leave space for the kick. I had fun with this one, that felt good. The KHS One (free for still a few days) is also on a few lines here, this is a great synth!