Let's Not Get Crazy Here
By halfbyte on August 12, 2018 9:17 pm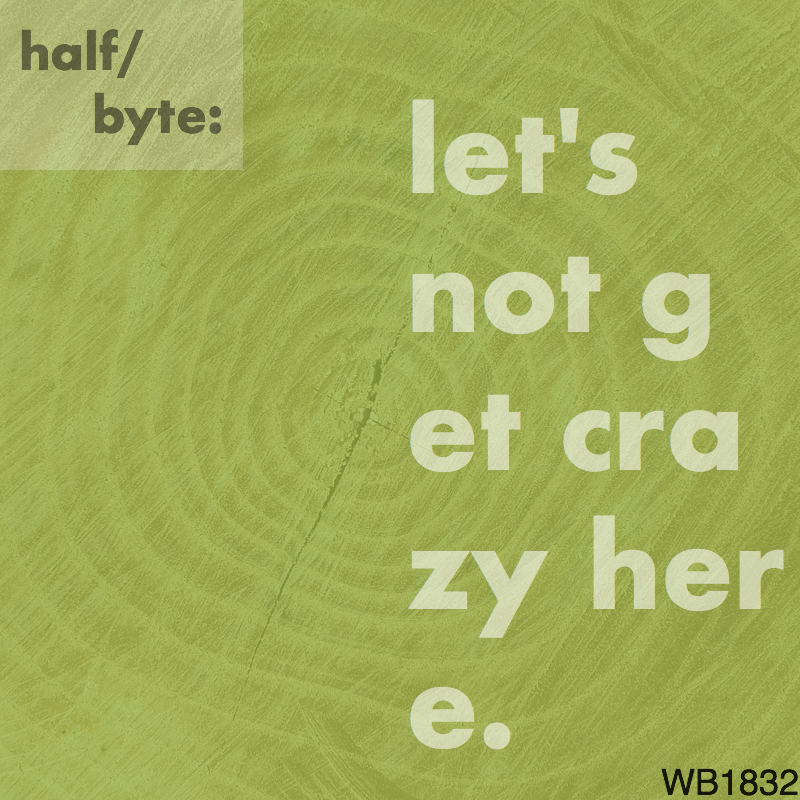 A prototypical Dub Techno Song. Super quick edit, that's why the breaks are not very interesting.
This is more or less a piece of research, after watching Rktic's video on Dub Techno production.
Interestingly, this is "unmastered" as in I did not use LANDR this time, because all that happened with LANDR was that the noise that was in there intentionally (again, watch the video) was super emphasized. I wonder if it would make sense to ask LANDR to take a look at it...
No cover image yet as I don't have the needed graphics tool on my new Windows machine.
Slowly finding back my groove.