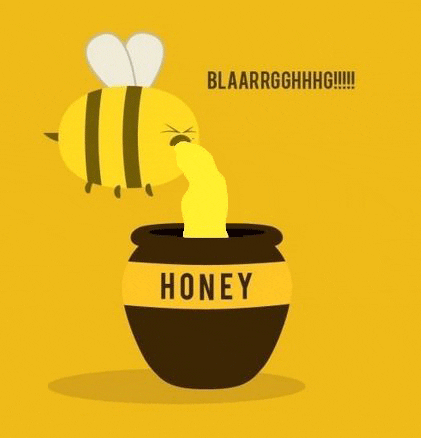 don't call me honey
don't call me girl
don't call me honey don't call me baby this is not your show
we'll buckaroo this ain't my first rodeo
for so long you've been trying to tell me where to go
this storm that's raging on this rocky sea is gonna bubble over
you keep trying to be the boss of me
you have no power over
don't call me honey
don't call me girl
don't call me honey i'm not your baby this is not your world
we'll you and me have to live on this earth together
and there are some storms that we're all gonna have to weather
does it make you feel so big and strong to make me feel so small?
how small must you feel inside...
don't call me honey
don't call me girl
i'm not your baby
don't call me honey
this is not allowed
I've been sitting on this song for a few years but never worked on the mix.
I wrote it after feeling super marginalized by a sound guy at a Rutabega show. Does anyone remember live shows?
I am not sure why some audio technicians treat women the way they do - but I am over it.
Please do not boss me around (most especially when you are not in charge & I'm doing what the stage manager who is in charge asked me to do & then act all flustered and surprised when you realize I'M IN THE BAND!)
Don't call me honey especially in a work environment that is a rude microaggression.
Also if I may continue on my soapbox - a note to audio technicians: I do not need you to soundcheck for me. I can do this myself. I do not even want you to touch my mic - I brought my own mic and a. that's gross, b. i do not want your herpes, cold, flu etc. c. you are a sound tech and you can plug your own mic into the sound system to talk to the audience! There are 3 mics set up that we all bring usually nicer or the equivalent to what is provided - why is it that my mic is the one you grab? It feels like a microaggression. This has been an issue almost every time I have performed with The Rutabega at venues large & small all across the country.
(stepping off soapbox now)
A whole gang of friends supporting me on this song. This was the first project I reached out to a lot of musicians to collaborate with. It was really fun! I am so grateful to be so surrounded by so much talent & kindness. Parts of both the versions I found recorded on various computers were recorded 2 years ago! The shiny happy version has a slower tempo and includes live drums, live home built lap-steel, electric guitar, & bass. It has tighter vocals and is a bit slower in tempo. I asked Josh to mix and master that version so I could focus on this version for weekly beats.
On this loosey goosey version Joshua Hensley played the acoustic guitar & sang a bit at the end, some buckaroo played the slide guitar (i can't remember for sure who) & the extremely talented Bailey Williams sang with me. I left all the goofy stuff in the mix because it made me smile to reminisce on the day we recorded this.
This week Josh wrote & recorded a bass part, ukulele part, & doubled the older acoustic guitar. I added some effects and more vocal tracks/mixed/mastered it - ironically it started thunder storming while I was recording vocals there is some appropriate ambient noise complete with annoying fireworks.
It is so nice to have followed both version of this song through to completion. Yay full moon eclipse energy!